How to use store discount
Hi There,welcome to pinkdefu.com, we appreciate your purchase from our store. Here's some useful tips for you to get discount for your order.
Pinkdefu Code:
Free shipping over $69 
First order get 10% Off  Code:VIP10
buy 3 get 4th at 50% OFF Code:VIP3
buy 5 get 6th at free Code:VIP5
1. Look for the discount used on your order, remember the discount code.
2. Enter the applicable discount code in the discount code box at checkout . 
3.In the payment page you can see the"Show order summary"column. Click the drop-down icon of the order summary column to display the order details.
For example code: VIP10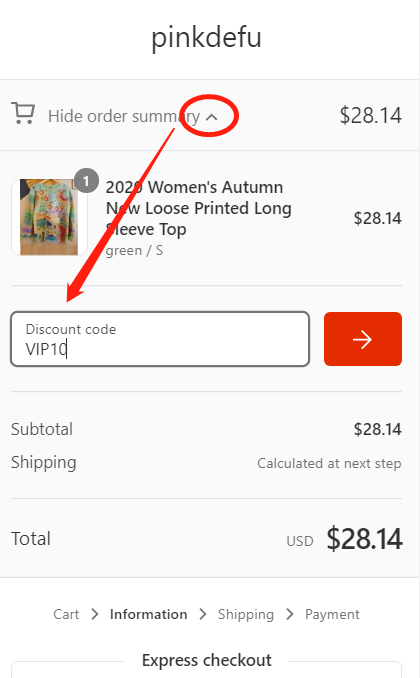 4.Enter "VIP10"and click apply.
You can see the discount is used, if you still don't understand, you can contact our customer service.
Enjoy your shopping trip and have nice day!